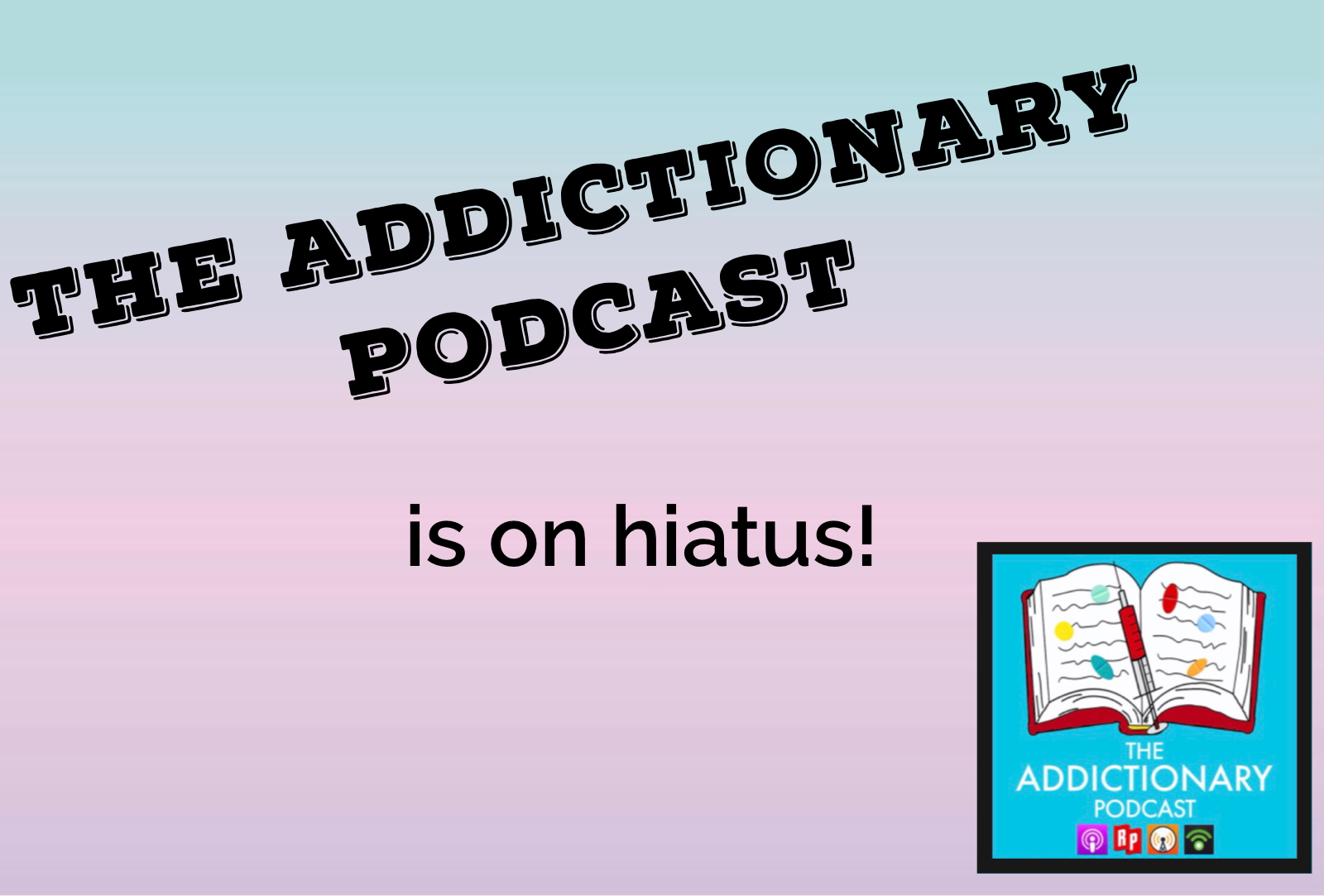 The Addictionary podcast is on hiatus until after the New Year! Check out some of our earlier episodes when we were first starting out with MissMaeg and BK. BK's stories are a MUST listen to!
Thank you for all of your likes, shares, and subscribes! We appreciate your dedication and support. 
Our top picks of the earliest episodes of The Addictionary podcast are:
#1
#2
#6 and #27
#20
#24
#28
#30
#meditation #yoga #mindfulness #addiction #druagddiction #recovery #sobriety #sober #plantmedicine ##microdose #ketamine #depression #trauma #medicalmarijuana #cannabis #entheogen #hallucinogens #psychedelics #stangrof #psychology #therapy #counseling #carljung 
Help us build our YouTube channel and subscribe now by clicking here https://www.youtube.com/theaddictionarypodcast. Turn on your notifications to stay up to date with our latest episodes.
Give us a thumbs up if you like this episode and share with your friends. We appreciate your support of our mission to open people's minds, smash the stigma, and have a few laughs while doing it.
Contact us today if you would like to become a sponsor for future shows!
Email us at info@theaddictionarypodcast.com
Website: https://www.theaddictionarypodcast.com
IG/Reddit: @theaddictionarypodcast
The Addictionary podcast's intro song is called "Here We Are Again" from the album, Spare Change, by Stiz Grimey. Purchase a copy now at www.stizgrimey.com.
The views and opinions expressed by the individuals on this show do not necessarily reflect those of the host(s) or affiliates. The Addictionary podcast and related content shared by the hosts and guests is intended to provide information and/or entertainment only and is not a substitute for medical advice, diagnosis, or treatment. Seek the advice of your physician or another qualified health provider with any questions you may have regarding a medical condition. Do not delay medical consultation or substitute a medical professional's opinion because of what you heard on this podcast. For questions or concerns about any medical conditions you may have, contact your doctor. This podcast and its host(s) do not provide emergency support for mental health or addiction. If you are in distress, visit your closest emergency room or call 911.
United States resources: National Suicide Prevention Lifeline 1-800-273-TALK (8255) for 24/7 free and confidential support for people in distress. PRESS 1 for the Veterans Crisis Line.
SAMHSA's Crisis, Mental Health, Addiction Resource Center: https://www.samhsa.gov/find-treatment SAMHSA National Helpline 1-800-662-HELP (4357) for mental health and addiction treatment referral and information, 24/7. 
For a list of specific and comprehensive worldwide mental health and addiction resources, visit http://www.cocoonais.com/mental-health-hotlines-worldwide/